High Humidity And Mold Damage In Alexandria, Pineville and Ball
2/11/2018 (Permalink)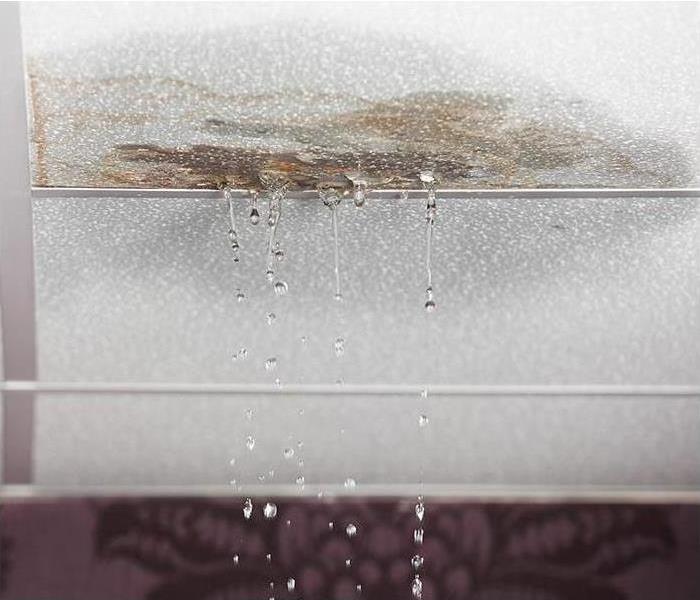 Molds need moisture to grow, and SERVPRO knows a remediation job is not complete until the source is found and eliminated.
High Humidity And Mold Damage
Unintended consequences of modern building methods used in areas like Alexandria, Pineville or Ball may include damage to structures and contents. Tightly sealed windows, doors, and other building materials help conserve energy. Lack of adequate ventilation in homes built since the 1970s lets moisture build, contributing to mold growth. Once established, the mold colonies need professional remediation.

If you notice an "off" or musty smell in your central Louisiana home, would it surprise you that mold damage could be the cause? In our climate, both building materials and the systems we use to heat and cool must handle extremes of temperature and humidity. Moisture levels and temperatures that get out of balance support the growth of fungal colonies out of the many mold spores always in our environment. Standard cleaning methods are inadequate to control a mold infestation. Our expert mold remediation crews contain and remove mold growth, and then sanitize the affected areas to inhibit future outbreaks.

Molds need moisture to grow, and SERVPRO of Alexandria knows a remediation job is not complete until the source is found and eliminated. In a central Louisiana home, high humidity levels can be the culprit. When ambient humidity rises above 60 percent, some species of mold absorb that airborne moisture and multiply. During our summers, the air is often sticky, and if air conditioning or dehumidifiers are not used consistently, mold takes advantage of the water vapor.

Winters also pose the risk of high interior humidity as our HVAC systems or freestanding humidifiers run constantly to battle the dryness of the heated air. Parents run humidifiers when children struggle with allergies or upper respiratory infections, often making things worse if mold develops and its byproducts irritate susceptible individuals. Consult a healthcare provider if you're worried about a mold and health status connection.

SERVPRO of Alexandria crew members test for humidity levels and seek for other hidden pockets of moisture when we respond to a mold event. All technicians work with you to reduce home humidity to safe levels between 30 and 50 percent. Calibration of the humidifier in your HVAC system may be a solution, and if mold has developed in the ductwork, we offer cleaning, sealing, and disinfection of those spaces.

The reduction or elimination of other humidifying events also helps, including running bathroom and kitchen exhaust fans, checking dryer vents for obstructions, and deemphasizing the use of room humidifiers. SERVPRO employees train in advanced water removal and drying techniques. Should our meters and scanners reveal water behind a wall, beneath a cabinet, or in any other area we deal with it. Water issues must be resolved to avoid mold problems in the future.

SERVPRO of Alexandria has the experience and training to remediate mold damage in your home. Call (318) 427-7511 to start development of a plan to assess the issues and address the problem professionally.
Click on Alexandria, Pineville or Ball for more information. Also, the Central Louisiana Chamber of Commerce or the National Home Builders Association of may be able to help.