Water Damage Affecting Alexandria, Pineville and Ball
1/30/2017 (Permalink)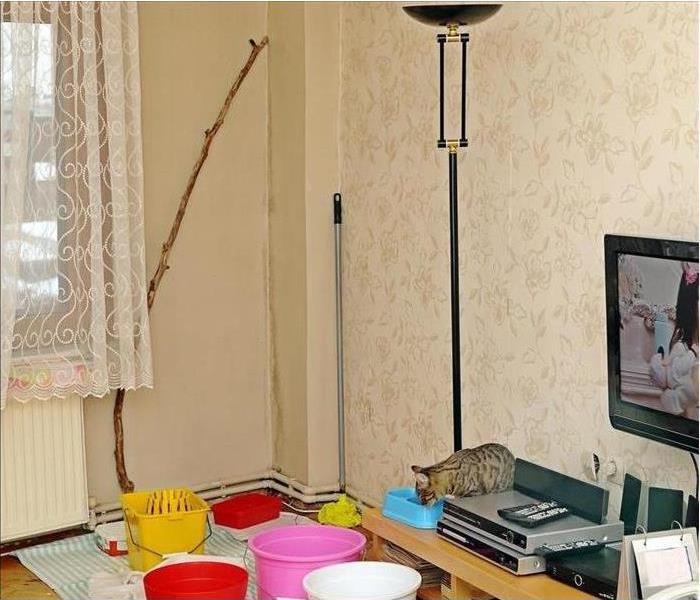 SERVPRO technicians use wet vacuums and specialized drying equipment such as air movers and dehumidifiers to assist with removing excess water.
The new water heater you just had installed in your home late last year didn't work out quite so well. The guys that installed it did something wrong, the thing is already leaking. Unfortunately, you used a small unknown company that is no longer in business. With zero recourse as far as they are concerned, you'll need someone else to come out, figure out why the water heater is leaking and repair some additional water damage that has developed in the area around it. You're looking for a full-service option with a proven history of providing customers with quality work.

Dealing with a water damage incident in your Alexandria, Pineville or Ball home? We can help. We understand that this type of event can occur anywhere in your home at any time. Our expertly trained technicians have several years of experience in performing the services you need to get back on track quickly. Give us a call anytime, we're available 24-hours a day, seven days a week, including holidays. We work on your schedule, not ours.

At SERVPRO of Alexandria, we understand that water damage doesn't just happen, a pipe bursts or a water heater gives up under pressure, leaving damage to your home that leads to repairs. When you have a crisis happen in your home, whether it affects a single room or your entire house, we have access to the expertly trained personnel and professional equipment necessary to perform the services you need.

SERVPRO of Alexandria technicians use wet vacuums and specialized drying equipment such as air movers and dehumidifiers to assist with removing excess water and drying the affected area as quickly as possible. We use a variety of reliable, proven methods to restore as much of the area as possible before removing and replacing any damaged items.

At SERVPRO of Alexandria, we even have access to services that can restore belongings that appeared lost forever. So don't give up on anything until our technicians have had the opportunity to inspect every aspect of the damages you're experiencing, we may surprise you. During our restoration process, we check for structural deficiencies, restore damaged areas and protect your personal possessions.

Having a water damage situation directly impact your life and home causes undue stress and anxiety, and we understand that. However, making the decision to attempt to perform the repairs on your own can be disastrous, causing more damage and having additional costs pile up while you wait to contact a professional service. Don't try to do things yourself, we're here to help you get this issue under control.

Locally Owned Company with National Resources
Contact SERVPRO of Alexandria today at 318-427-7511.