How dry does your home need to be after a water loss?
10/14/2019 (Permalink)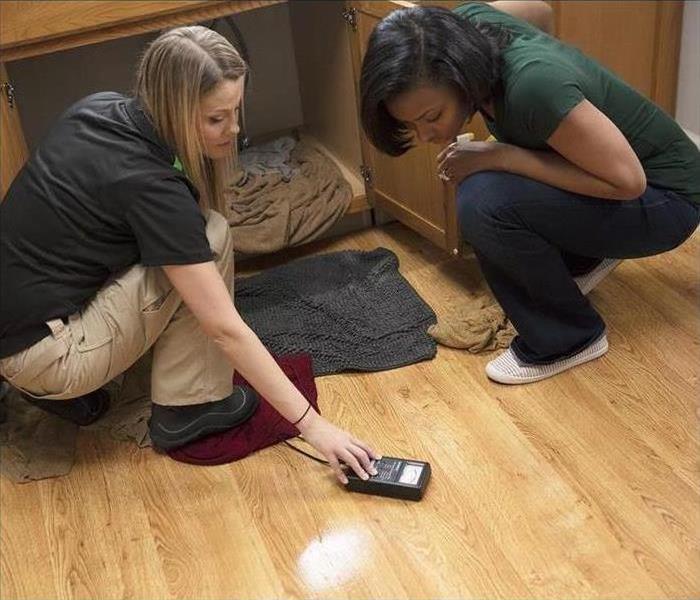 Following the industry standards to dry your home after it suffers water damage is critical to avoiding secondary types of damage like mold.
This is a great question that we get all the time. In fact there could be multiple answers depending on the methods used for gathering information.
At SERVPRO of Alexandria we take moisture readings immediately upon arriving at the job site. This gives us critical information that we need to monitor the levels as we move forward. In addition to the moisture readings we also take readings from an area that was not affected. This is our drying goal. Let's say that you have a two story home and only the bottom floor had water damage. A good place to take a dry reading would be upstairs since it had no water damage.
That drying goal is what we would use each day to compare the wet materials to.
If you have any questions please give us a call.