SERVPRO of Alexandria can help Minimize Business Interruptions
10/7/2019 (Permalink)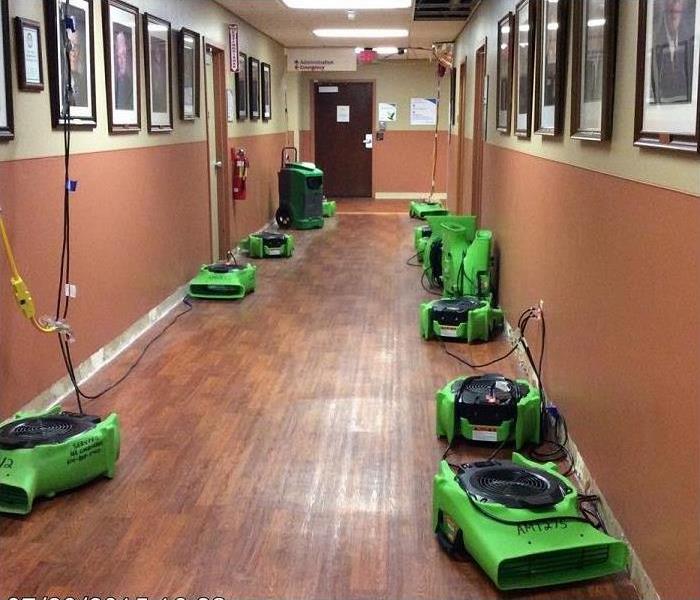 Fans are used to dry out your business if it experiences a busted pipe or other types of water damage
If your business experiences fire damage, water damage or is suffering from mold give SERVPRO of Alexandria a call. We are central Louisiana's most trusted restoration company. Our goal is to help get you and your employees back up a running as quickly as possible. By working directly with your insurance company we insure that all parties are on the same page regarding the scope of services and results.
It is important to begin the mitigation process quickly so that your property will not suffer from secondary types of damage like mold growth and weakened structural materials.
By respecting the process as agreed upon by your insurance company and us we can minimize the amount of time that your business is inoperative.
If you have any questions please give us a call.