For Central Louisiana Properties, SERVPRO Technicians Evaluate and Execute Cleanup and Restoration after Storm Flooding
3/12/2019 (Permalink)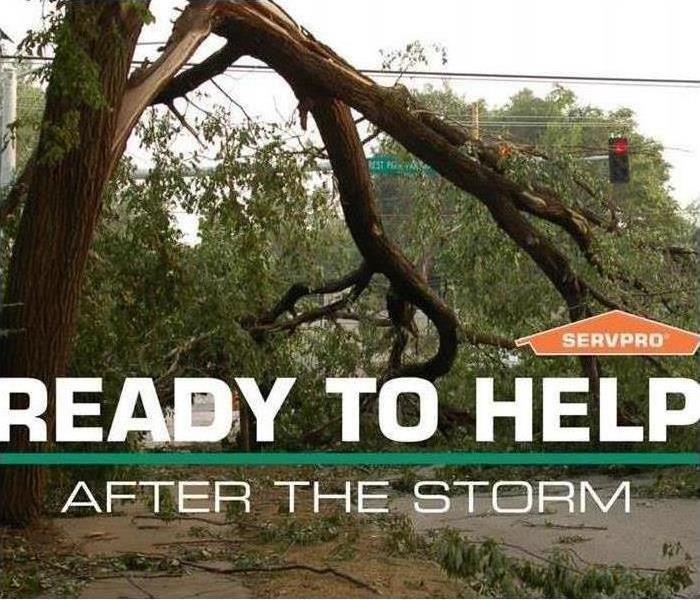 A Welcome Sight to Alexandria, Pineville, Ball, Natchitoches, Marksville and Winnfield Homeowners Following Flood Damage
Ways to Speed Up Flood Damage Removal in Alexandria and surrounding Central Louisiana areas
Floods ruin property in a matter of hours or even minutes depending on the intensity of the raging water and the level of contamination among other things. However, the removal of such water and debris left after the incident is rarely fast. Working with a professional restoration service helps speed up task because of the different specialists like ASD, Applied Structural Drying and WRT, Water Restoration Technicians that make up the team working on your home.
Proper assessment at the early stages of flood removal in Alexandria can help reduce the overall time taken by shifting the focus to crucial steps. Flooding can happen from rising groundwater or other sources such as driving rain or a punctured roof that lets water into the structure. While rising groundwater is mostly black water with high levels of contamination, the other cases may represent a lower amount of contaminants, so the principles applied for removal are different. Our SERVPRO technicians evaluate the type of flooding to determine whether it is just a case of removing the water or also tearing out porous materials like drywall to eliminate contaminants and excess moisture.
Floodwaters reach different sections of the property including concealed ones such as wall cavities. The techniques applied for removal can quicken or lengthen the time it takes. Since the water also soils the affected areas, the method of removing the water should also incorporate cleaning to speed up the exercise. Our SERVPRO crews rely on techniques such as performing flood cuts, weep holes and vent holes. The flood cut opens up a section of the wall, typically two feet high, and about six inches above the floodwater line. This non-salvageable material is discarded, and the exposed cavity can be dried and disinfected.
The time it takes before the removal process starts can lengthen the process because secondary damages happen if water remains in the structure over extended periods. These additional damages might include mold formation and loss of structural integrity in materials such as wood. Our SERVPRO technicians respond fast since we have fully stocked green vehicles and trailers ready to assist clients during floods.
For a speedy recovery after a flooding incident, call SERVPRO of Alexandria at (318) 427-7511. We're Faster To Any Size Disaster.
Click here for more information on the city of Alexandria.