Why Cleaning is Critical During Fire Damage Restoration in Alexandria
8/3/2018 (Permalink)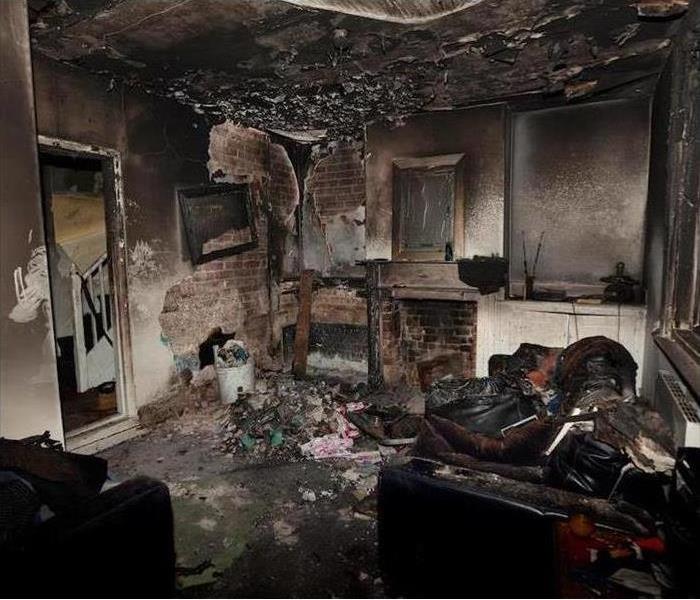 Cleaning fire damage residues on items is not as simple as spraying and wiping down. Contact SERVPRO of Alexandria so we can help.
SERVPRO Technicians Understand Effective Techniques to Clean Residues
After a fire damage incident, it is understandable for any homeowner to be stressed. Such traumatic events disrupt your professional or personal lives, and there is need to work closely with a restoration service provider as you work towards returning your Alexandria, Pineville or Central Louisiana property to its earlier state. It all starts by identifying what is restorable and performing emergency services to limit further damage.

Cleaning is one of the services that our SERVPRO team offers when attending to fire damage events in Alexandria. One of our goals is to reduce the fire damage claims. Remember, if you do not act quickly, you might end up with expensive options such as replacing restorable items and resurfacing parts of your structure. We are going to look at some of the principles of cleaning that we use when restoring your materials.

Starting from the location where the fire originated from, our SERVPRO technicians carefully inspect the site. During the inspection, we identify the various kinds of residues, and this helps us to come up with an effective cleaning method. The cleaning process we choose should remove the smoke residues efficiently and not cause any damage to the surface.

There are four essential elements we take into consideration to suspend and remove the smoke residues: temperature, agitation, time and chemical action. Our SERVPRO technicians understand that chemical reactions increase as the temperature increases and thus we are keen to select an appropriate degree of heat that corresponds well with our cleaning solution of choice. If we want to dislodge smoke particles and distribute cleaning product on areas, we can use agitation. In this process, we can use sonic vibrations, water and air pressure, brushes and towels.

Digesting, changing pH, oxidizing, dissolving, bleaching and emulsifying are some of the chemical actions we take into consideration when cleaning your property. Depending on the action we desire, we select a proper cleaning product. Time is also critical during restoration, and it is dependent on the type of cleaning solutions we use and residues at the site.

At SERVPRO of Alexandria, We're Faster To Any Size Disaster whether it is mold, storm, water and fire damage in both residential and commercial properties. Call us at (318) 427-7511 if you need more details on our industry proven services.

Click here for more information on the city of Alexandria.